Advantages of Using Wireless Headphones
This is truly the age of wireless products and tools. This is because most of the gadgets we have today can operate using wireless technology. Of the wireless technologies we have today, Bluetooth is probably one of the most compatible technologies everyone can embrace. One of the popular gadgets that are trending today is wireless headphones. Aside from being stylish, they are becoming the most popular type of headphones because they are more convenient to use than wired headphones.
One of the main reasons many people opt for wireless headphones is to eliminate the hassle of adjusting wires and being tethered to the device while doing other things, like exercising. Most of the wireless headphones you can buy now are suitable for sports and have a certain degree of waterproof and sweat resistance. This means you can put your device down, listen to music, and enjoy the freedom to move around without restrictions.
If you're considering switching from wired headphones to wireless headphones, here are a few of the advantages or benefits you can get from them.
Here are some of the benefits you can get with wireless headphones:
Wireless earphones with high-quality sound.
Even though wireless headphones don't have wires, that doesn't mean they can't give you the best quality sound. In fact, most wireless headphones available today produce the best sound quality compared to wired headphones. Some of them even come with noise cancellation and bass boosting technology. When shopping for wireless headphones, all you need to do is look for the best quality earbuds.
Wireless earphones allow you to walk while talking.
Another benefit you can get with wireless headphones is that they allow you to move freely while talking or listening to music. In fact, when you use wireless headphones, you can work and do chores at home without holding or near your phone. Even if your phone is in the living room and you're cooking in the kitchen, you can still take calls and listen to music through wireless headphones.
Wireless headphones allow you to do more.
Some wireless headphones can also be paired with other devices, including computers, tablets, televisions, MP3 players, and more. This means you can also listen to TV shows on your computer by pairing the wireless headphones with these devices. This way, you can enjoy a show or program without disturbing other people in your home or room, or sitting near the device you're using.
Wireless headphones are stylish.
Most wireless headphones you can buy today look sleek and sophisticated. Some are sporty in appearance and design. The wireless headphones are also made in such a way that they stay firm even when you're moving around or exercising. Despite their stylish appearance and nature, some of them are also quite affordable.
If you're making a buying decision, remember to choose anything that rocks your boat. Choose a headset that you know will work best for you and the activities you usually do. For example, if you like sports, wireless headphones are definitely the way to go. They're also great for those who can't stand the constant need to unplug their headphone cords. We hope the information we share will help you decide if wireless headphones are right for you. If you are planning to buy wireless bluetooth earphones, welcome to
contact us
.
JunYe is a professional
custom earphone manufacturer
. We provide one-stop service, design-development-production, and shipping. With more than 400 employees, 60000㎡ factories, specializing in OEM/ODM. We have our own mold center and the whole industry chain: hardware, injection molding, wire, cushion, assembly, and packaging. Has 8 production lines, including two professional TWS lines. We manufacture each part in-house to ensure quality and on-time delivery.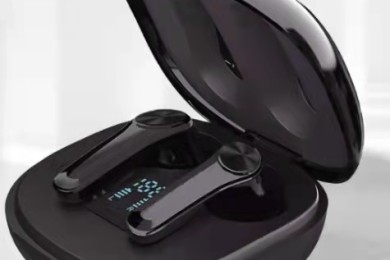 True Wireless Earphones with IPX5 water proof