Why are Bone Conduction Headphones Getting Popular?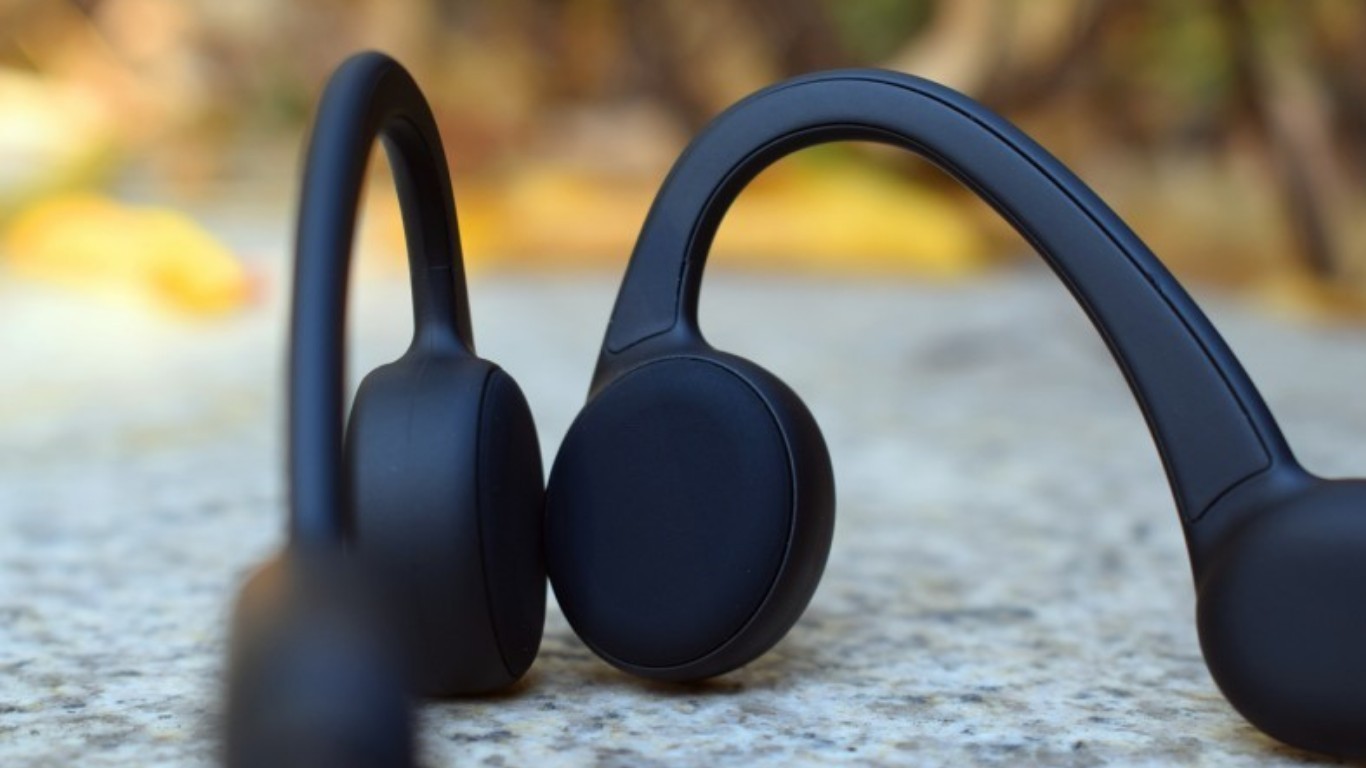 Bone conduction earphones
are designed to allow you to enjoy sports to the fullest while enjoying your own personal soundtrack and maintaining an open mind to the world around you. The following article tells you how bone conduction headphones are different from ordinary headphones.
Factors you might overlook when choosing a pair of sports headphones
Many people pay more attention to waterproof rate and battery life when choosing a pair of headphones for running. However, there are other factors that may also be important. For example, traffic safety, wearing comfort, and safety.
We found that 17 crashes a day in the UK are caused by inattentive drivers and pedestrians, making road safety an important topic for sports enthusiasts.
We've seen a lot of people complain that the earphones cause ear pain and keep falling off during prolonged exercise.
We have also found that frequent and constant use of earphones increases bacterial growth in the ears. It also makes us rethink the key elements of sports headphones.
Why are open-ear bone conduction headphones more comfortable?
Bone conduction earphones are designed for exercise and are extremely lightweight and secure to fit so they stay in place no matter how long you run, jump or jump! To wear them, place the ear hook on your ear so the sensor rests on the cheekbone in front of the ear.
With nothing on or in your ears, open-back sports headphones are more hygienic. Bacteria don't get trapped in the moist, warm, sweaty environment of the ear canal.
Many people find that while exercising, even wearing wireless sports earphones, wearing the earphones feels bulky or bulky, hinders movement or the wireless earbuds come off or need to be readjusted while exercising. With bone conduction, open sports earphones, the lightweight frame design, and secure fit mean you can almost forget you're wearing them.
Bone conduction running headphones are safer
Bone conduction headphones allow you to enjoy your own music without disturbing the world around you. Noise-canceling headphones can relax you when you just want to adjust your voice, but help maintain situational awareness when exercising outdoors.
Imagine you are running in the park and another runner is right behind you or trying to overtake you? It can really shock you if they suddenly appear next to you because you didn't hear them approaching. If you ride a bike, the sound of your engine revs can tell you a lot about the speed of traffic and the direction they're coming in.
Staying away from your surroundings can make you dangerous. Your hearing is a very important sense, so cutting it off robs you of your natural early warning system. Bone conduction sports earphones make it safer to listen to music while exercising.
Waterproof bone conduction sports headphones
Good wireless Bluetooth sports earphones need to be waterproof to handle sweat from exercise. When shopping for new sports headphones, check their IP water resistance rating so you know they'll handle running in the rain and your most intense workouts.
Choose the best sports headphones for you
Comfort, safety, and stability - three reasons why bone conduction Bluetooth headphones are best for exercise. To find out which sports earphones are best for your activity or to purchase bone conduction earphones, please
contact us
to learn more.
JunYe is a professional
custom headphone manufacturer
. We provide one-stop service, design-development-production, and shipping. With more than 400 employees, 60000㎡ factories, specializing in OEM/ODM. We have our own mold center and the whole industry chain: hardware, injection molding, wire, cushion, assembly, and packaging. Has 8 production lines, including two professional TWS lines. We manufacture each part in-house to ensure quality and on-time delivery.