5 Reasons to Need a Gaming Headset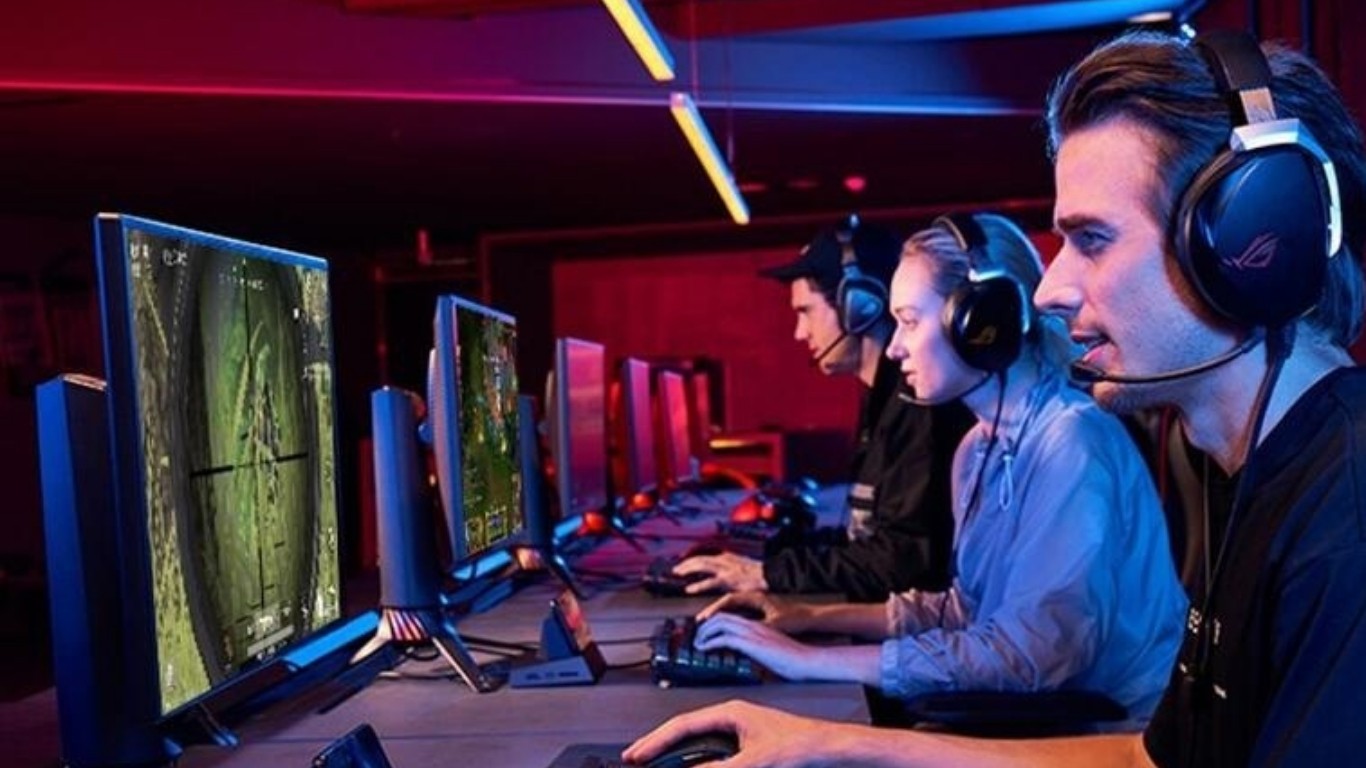 You might be wondering if you should invest in
gaming headsets
and if they're worth the money. We've done a lot of research, and here are 5 reasons why you need a gaming headset.
Whether you're chatting with friends online or just listening to your enemy's footsteps, you need a good gaming headset. A great headphone will produce a clear, balanced sound and provide comfort for extended wear. Let's take a look at 5 reasons why you need a gaming headset.
1. Block outside noise
There's nothing more annoying than hearing music from the radio in another room, the noise of a nearby TV, or people talking while you're gaming. Do your best to try to eliminate these external noises and you will be distracted.
Many gaming headsets offer noise cancellation, which uses tiny microphones to listen to external noise around you. The microchip in the gaming headset then analyzes these noises and produces a countersignal that cancels out the noise. Most external noise can be blocked by using sound-isolating ear cups that create a firm seal around the ear.
2. Limit interference
In addition to blocking outside noise, gaming headsets allow you to game in situations that normally wouldn't be possible. Gaming headsets are also great for those late-night games when you don't want to keep your family up all night. You can turn up the volume without worrying about disturbing other people.
3. Excellent sound quality
Gaming headsets deliver superior, crisp, and clear sound compared to traditional speakers, which is essential for staying ahead of the game. Gaming headset for PC delivers accurate highs and deep, rich bass. Not that the sound from a set of speakers is bad, but it sounds better when the sound is delivered directly to your ears from a gaming headset.
Games today require precise and precise movements, many of which rely on audio queues throughout the game. Gaming headsets give you a better chance of reacting to enemies. React lightning-fast to sound queues like footsteps and gunfire, and your enemies will never know what hit them. In addition to stereo, some gaming headsets offer surround sound. This creates an ultra-realistic listening experience, allowing you to hear sounds from many different angles.
4. Team communication
Gaming headsets feature built-in microphones that allow you to communicate with gaming buddies or teammates while playing online. In team-based games, constant communication with teammates is critical. With a gaming headset, you'll always be in communication with your team - allowing you to make key decisions and coordinate strategies that can be the difference between winning and losing.
5. Price/price ratio
Gaming headsets are relatively cheap compared to decent sound systems. To get a similar experience to a gaming headset, you'll most likely have to spend hundreds of dollars on a sound system. Top-quality gaming headset for a fully custom experience. You can replace components like ear pads, speaker labels, and even microphones.
As you can see, gaming headsets are a good investment and offer many different benefits. If you want to buy a gaming headset, please
contact us
.
JUNYE is a professional
custom earphone manufacturer
. We manufacture almost all parts of wired earbuds and wired headphones, such as earmuffs, headbands, cables, speakers, etc. We have grinding machines, wire extrusion lines, injection molding machines, charging cabinets, etc. JUNYE has passed BSCI and ISO9001 factory audits. All products have passed CE, EMC, ROHS, and REACH standards. We use ERP, MRP, and MES systems for management.