4 Reasons to Buy Bluetooth Headphones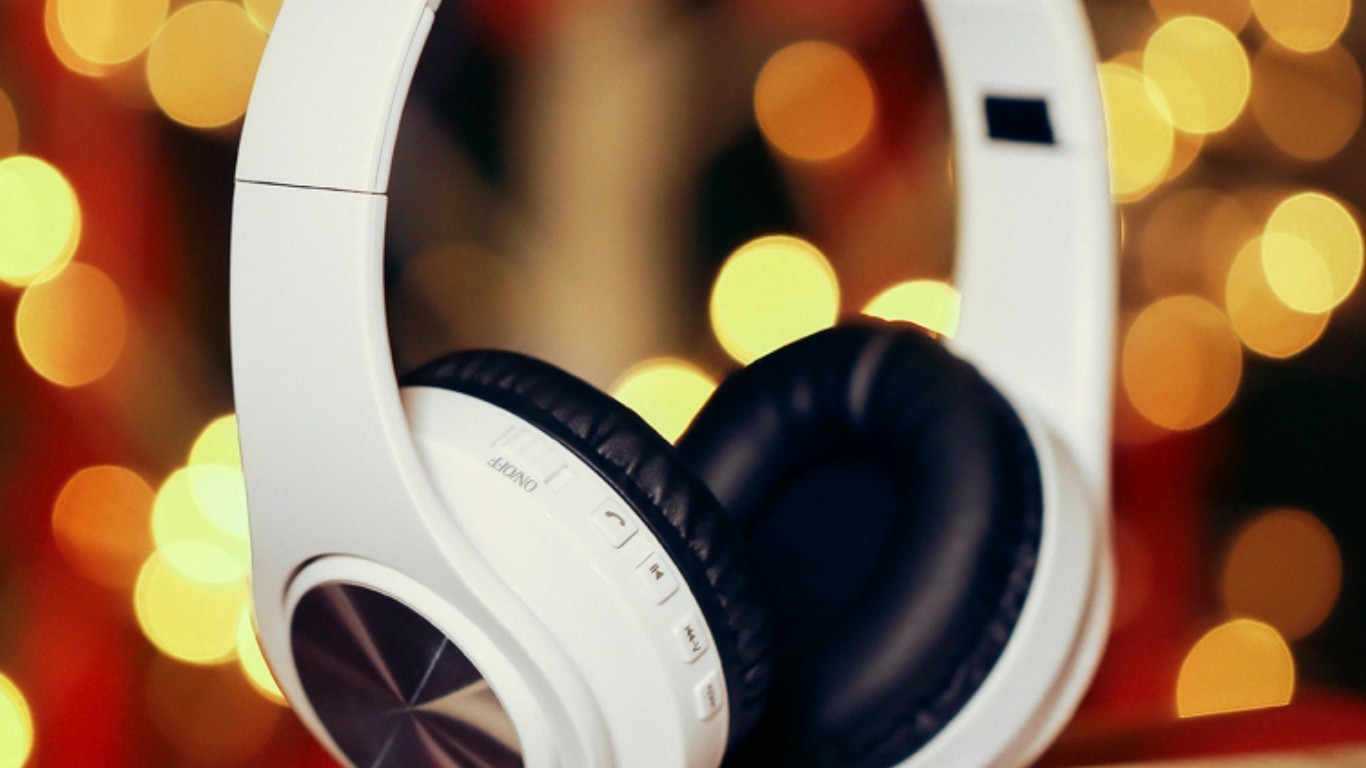 If you've never owned a pair of
wireless headphones
before, here are four reasons why you really should.
1) They are wireless
The number one reason to choose bluetooth headphones is of course because they are wireless. Not that the cable itself is anything special, but the freedom wireless offers you is unmatched.
No more tangled cords, no need to carry your device around, no more moving around the house, no more accidentally pulling the cord or dropping your phone off a table, no more fraying, no more worrying about mismatching new smartphone and headphone cords.
When you hit the gym with a pair of wireless bluetooth headphones for the first time, I guarantee you'll be transformed in no time. It's no mystery why so many people love wireless bluetooth headphones because they're convenient and give you more freedom.
2) The sound quality and connection stability are greatly improved
In the early days of Bluetooth headsets, connections would drop, the pairing was cumbersome, and they were very expensive and had very poor audio quality. But times have changed.
Pairing is usually pretty straightforward these days. The reliability and stability of the wireless connection getting better and better, and almost all electronics support Bluetooth audio. Even true wireless connection stability is improving: More and more companies are forcing a separate connection from the smartphone to each earbud to reduce connection interruptions and lag.
What's more, although the quality of bluetooth headphones is not as good as wired audio because there is still possible data loss, the quality of Bluetooth audio is good enough for most average consumers.
3) Long battery life
While I know it's a pain to charge another battery, all handy portables come at a price: Want a wireless desktop? Get ready to charge your mouse and keyboard. Smartphones, laptops, and other everything fun and convenient require batteries. The same goes for audio.
Fortunately, however, bluetooth earphones can easily get close to 20 hours of battery life, depending on which earphones you buy, bluetooth over-ear headphones 10 hours of playtime on a single charge; true wireless earbuds are more of a gamble: These batteries are tiny and drain quickly because they're always recharging in cycles.
Regardless, most headphones provide a full day of playback in the office, a few trips to the gym, or countless laps around the block. Given that you already have to recharge half of the items you carry with you every day, how does adding one more thing make a difference?
Since some products have very long standby times--I picked up a pair of wireless bluetooth earphones after six months that still had a full battery--you only need to charge the earphones' batteries once a week or so. Staying wireless all the time comes at a price. Plus, if the battery dies, many larger wireless headphones let you simply connect them with a cable.
4) Freedom of choice
Bluetooth headsets are non-exclusive, so you only need to buy a pair of bluetooth headsets for your daily use. Bluetooth headphones work with basically everything, as long as the phone can connect to bluetooth. Example: You want to go play basketball, but don't want the wires to get in the way of your 3-point jumper? Wireless bluetooth headphones can meet your requirements.
Therefore, here are four very simple reasons to try bluetooth headphones. Considering some great wireless headphone deals are happening, you can pretty much buy a decent pair of headphones for a low cost and see for yourself how great they are. The best part is that buying a bluetooth headset doesn't mean you have to throw away your old wired "phone." Use them when convenient and switch to wired when not.
The above introduces the advantages of wireless bluetooth earphones. If you also plan to buy wireless bluetooth earphones, please
contact us
.
JunYe is a professional
custom earphones wholesale manufacturer
. Our factory has a complete material supply chain, such as a speaker center, wire center, earpad center, assembly center and packaging center, etc. Our company's mission is to provide customers with quality products and services to achieve win-win goals.